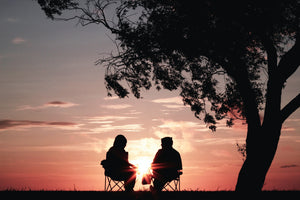 The AARP, formerly known as the American Association of Retired Persons, is an organization that focuses on the interests of Americans aged 50 and over. Working at the local, state, and national levels, they fight for Social Security benefits and other retirement savings, affordable health care and prescription drugs, and affordable housing and community support for seniors. Their mission is to "enhance the quality of life for all as we age."
Boasting more than 38 million members, AARP attempts to help its members live better lives by providing information via their publications and multimedia, such as The AARP Magazine, AARP Bulletin, AARP television and radio stations, and books.


What Are Some AARP Perks?


AARP uses its large member base to collectively influence companies to offer improved products and thus change the marketplace for the over-50 population. AARP routinely partners with other companies to offer its members discounted services and products that are aimed at helping older members of the population. They offer assistance to seniors on topics such as:
Financial planning: AARP provides its members with a multitude of free financial publications that deal with topics such as Social Security, IRAs, and mortgages.

Home and auto insurance: The AARP Auto Insurance Program, in partnership with The Hartford, is offered to AARP members, which provides lower premiums and discounts for seniors. Similarly, the AARP Homeowners Insurance Program offers discounts for home insurance, and they offer savings for seniors who bundle their home and auto insurance.

Dental and vision insurance: AARP partners with EyeMed to offer its members the AARP MyVision Care program that offers three different discounted vision insurance plans. The plans include reduced-price comprehensive eye exams and discounted lenses and frames. AARP's partnership with Delta Dental provides a large network of members to choose from for dental care.

Prescription discounts: AARP offers its AARP Prescription Discounts to AARP members, their spouses, and their children. This plan covers drugs not covered by other plans and yields savings of approximately 61 percent for members.

Free online games: AARP offers many games online, such as daily jigsaw puzzles, backgammon, mahjongg, and solitaire. Some of the games are exclusive for AARP members.

AARP magazine: AARP publishes a bi-monthly magazine, which offers advice and tips on subjects that seniors find important, such as information on health, finances, and medical benefit changes. AARP members also have access to a digital version of the magazine.

Books: AARP partners with multiple book publishers to offer members 40 percent off certain titles that they can order directly from the publishers. 

Rewards programs: AARP provides members with access to many different loyalty programs from businesses such as airlines, credit cards, pharmacies, and other retailers.

Rewards for staying sharp: AARP's Rewards for Good program offers an incentivization program for seniors to continue learning and keep their brains sharp: they earn rewards points for participating in certain online quizzes and webinars on the AARP website, which they can then redeem for deals and other offers on the website.

Dinner deals: Participating restaurants in AARP's program offer members discounts of 10 to 15 percent off their meal. These restaurants include large chains such as Bonefish Grill, McCormick & Schmick's, and Outback Steakhouse. AARP also offers a 20 percent discount when members purchase ePremiere tickets online that can be used at any Regal movie theater in the country.

Coupons: AARP offers a multitude of coupons that members can use to save money when shopping at their favorite outlet, grocery and drug stores.

Pet health insurance: AARP knows that pets are a big benefit for many older Americans, so they have developed a program which provides members with a 10 percent discount on online pet health insurance. This program includes a $35 Petplan Visa Prepaid Card that members can use for veterinarian costs.

Savings on airport parking, car rentals, and hotels: The AARP card gives members a 12 percent discount on airport parking at more than 150 airports, and it also provides various discounts on hotels and car rentals.

Vacation discounts: AARP members gain access to many different discounts for vacations. For instance, their partnership with Grand European Travel gives members a $100 discount per person on guided vacations, like river cruises in Europe.
AARP also offers big savings to members for their hearing health care. The AARP Hearing Care Program gives members access to many types of savings for hearing aids and other hearing-related expenses.


What Discounts Are Available to AARP Members for Hearing Health Care?


AARP has partnered with HearUSA to develop the AARP Hearing Care Program, which is offered to all AARP members. Through this program, members receive the following discounts:
20 percent off the retail price of hearing aids

Free hearing test and check-up

If members already have a hearing aid, they can receive a free cleaning and inspection of the hearing aids

If members are thinking about upgrading their hearing aids, they can get a free presentation of the most up-to-date hearing aids

They can try any hearing aids for 90-days and return if they are not happy with them

Any purchased hearing aids include a free year of extended follow-up care and a free three year warranty from the manufacturer

Any purchased hearing aids include a free three year battery supply
It's easy to find an audiology clinic that participates in the AARP Hearing Care Program. You can go to the Program's webpage on the AARP site here; they have a tool that lets you find the closest participating clinic in your area and you can make an appointment on the same webpage. Alternatively, you can call 1-800-203-7048 to speak with a HearUSA representative about finding a clinic or making an appointment. The website also offers a quick five-minute hearing test to help determine your level of hearing.


How to Become an AARP Member


If you're not currently an AARP member, it's easy to join. Just visit the AARP site and fill out a membership form here, or call 1-800-566-0242.
The information in this guide has been written using the following reliable sources:
https://extramile.thehartford.com/lifestyle/aarp-benefits/
https://hearusa.net/aarppromotionsjan2019/
https://www.healthyhearing.com/help/hearing-aids/aarp
https://aarphearingcare.com/find-a-provider
https://www.aarp.org/benefits-discounts/all/hearusa/
https://checkout.aarp.org/member-join-cardboard-test/