Hearing Aid Payment Plans
Sep 07, 2022 Victor Gonzalez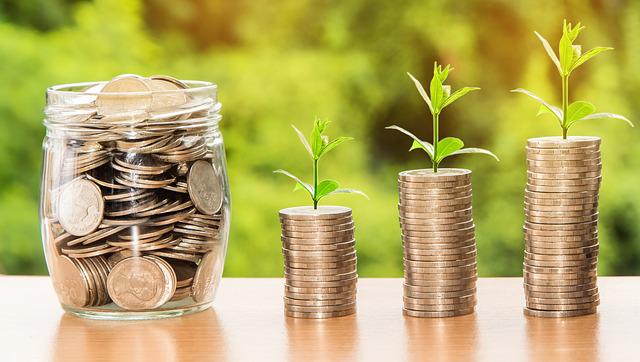 While hearing is definitely considered essential and a part of healthcare for everyone. It seems the insurance industry in the US thinks differently. It's no secret that many health care services are not covered by health insurance including hearing aids. 
Hearing aids are no easy investment either, with most hearing aids averaging around $2,000 just for the device itself. This is without taking into consideration consultation, check-up, fitting, and other service fees that may apply. 
In this article, we are going to cover some hearing aid payment plans you can use to purchase hearing aids. 
Hearing Aid Payment Plans & Other Options
Embed from Getty Images
Insurance
The most obvious method we would hopefully like to pay for hearing aids is with insurance. With hearing being such an essential sense to function daily, it is a wonder why healthcare provided by companies will cover dental, body, and sometimes even mental health insurance, but hearing health is not included. The most included in a check-up is usually a free hearing test. Hopefully, with over-the-counter hearing aids becoming a new alternative option to traditional hearing aids, insurance may start to consider covering additional types of hearing health care services.
Trials
Some companies offer a trial with their hearing aids. This is usually a great way for customers to try a new hearing device and experience firsthand if the device is suitable or satisfactory to their hearing needs without needing to pay for the device in full. As everyone's hearing and hearing needs are unique, there is no such hearing aid that can help all. Companies that offer trials, usually offer the trial for a low one-time price instead of paying in full for the device upfront and then giving you a 30-day trial period.
We believe that everyone should have the option to see if a product is a right fit for them. This is why we offer a $29 risk-free, 2-week trial at Olive Union for our Olive SmartEar Plus! If you would like more information on our 2-week trial please visit us here or get in touch with one of our customer services representatives at support_us@oliveunion.com!
30/45 Day Guarantee Periods
An option similar but not quite the same as trials is the 30/45 return guarantee period. This requires you to pay for the hearing aid/device up front but guarantees a 100% refund if the customer decides the device is not the right fit or is unsatisfied with the product. This is a standard for most hearing aid companies, especially in the US.
This may not be the most flexible option for those who cannot afford to be without the money they paid upfront. In addition, the uncertainty that the device will even work or satisfy your hearing needs adds another stressor to finding hearing aids that work for you.
FSA/HSA
An alternative to insurance, over-the-counter hearing aids are considered a valid expenditure for these types of accounts. When setting these accounts up, you will need to confirm what expenses can be covered as not all are the same. 
Out-of-pocket/Reimbursement Insurance Plans
Another alternative to traditional insurance services is the out-of-pocket/reimbursement insurance type. This type of insurance has the ability to be more flexible than standard insurance but is quite rare. This type of insurance allows you to pay for health care services yourself and then send an invoice to the insurance company for reimbursement. To see if you qualify for this type of insurance policy, you will need to talk with your insurance company or your employer.
Monthly Hearing Aid Payment Plans
Some companies understand that their technology/devices can be a little on the expensive side for most. This barrier can be taken down by a fixed monthly payment plan. This is a great option for companies and hearing aid retailers looking to expand their customer bases while simultaneously being a great way for more people to afford or try hearing aids. Monthly payment plans can be offered directly with the company itself or through credit card companies.
Upgrade Hearing Aid Plans/Packages
It may not be a solution for the initial purchase. However, upgrade programs/plans can be a great way to provide customers with the latest version of their already expensive devices. This could definitely be an incentive for potential customers/clients to make the investment into a higher-end hearing device if the customer knows they are supported in the future.
Conclusion
These are some common payment options and methods you will see when searching for hearing aid options online. Knowing the various possibilities can help you make an informed decision about a hearing device and the company you are buying it from. Hopefully, in the future, hearing aids will be more affordable and accessible to all!
Resources:
The post Hearing Aid Payment Plans appeared first on Olive Union.