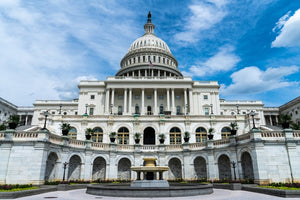 In 2017, the Food and Drug Administration Reauthorization Act was signed into law. Introduced in March 2017 by Senators Elizabeth Warren and Chuck Grassley, it quickly passed through United States House in July 2017, and then United States Senate in August 2017. Included in this act was the Over the Counter Hearing Aid Act, which aims to make it easier for people experiencing hearing loss to gain access to more affordable hearing aid options; namely a new class of over-the-counter (OTC) hearing aids.
According to the language of the new hearing aid law, proposed regulations for OTC hearing aids were scheduled to be released for review by August 18, 2020. The delay in the release of these new regulations is most likely due to the Covid-19 pandemic, and the diversion of FDA resources to deal with it. OTC hearing aid regulations are now expected near the end of 2020.
Obtaining a Hearing Aid Currently


OTC hearing aids will a possible game-changer for individuals that may be experiencing hearing loss and want an alternative to the current paradigm of obtaining a hearing aid. Currently, hearing aids are available only from licensed hearing health professionals, such as audiologists, otolaryngologists (also referred to as ear, nose, and throat doctors), and hearing aid specialists.
In order to obtain a hearing aid a person must visit a hearing health professional and obtain a hearing test. Based on the results of the hearing test (audiogram), the hearing professional determines if the person would benefit from hearing aids. A limited number of options for hearing aids, based on what that particular hearing professional sells, are offered to the consumer. The hearing professional then fits the person for hearing aids, performs adjustments, and provides other services, such as follow-up adjustments and cleanings.
One of the problems with this system is the cost involved. The process of testing, fitting, and adjusting hearing aids along the price of the hearing aids themselves may cost a patient thousands of dollars. With hearing aids themselves costing anywhere from $1,000 to $6,000 per ear, it can quickly become an out-of-reach expense. 
Although hearing aids are considered prescription products, these expenses are often not covered or only partially covered by Medicare or private insurance providers. The high out-of-pocket expense may be the reason that only 16% of adults aged 20 - 69 who could benefit from hearing aids use them. Among adults aged over 70, that number increases to only 30%! For many senior citizens living on a fixed budget, the price of a hearing aid is an expensive luxury they can't afford.
Currently, certain hearing products can be purchased without the need for a hearing test or visit to a hearing health professional. However, these products are not regulated by the FDA and are not recommended for people experiencing hearing loss. Instead, they are considered personal sound amplification products (PSAPs). The forthcoming OTC hearing aids will be medical devices regulated by the FDA, and intended for adults experiencing mild to moderate hearing loss.
How The New Hearing Aid Law Changes Things


The OTC Hearing Aid Act will change the way that people can obtain hearing aids by giving them more affordable and accessible options. People with mild or moderate hearing loss will have access to OTC hearing aids without the need to first see a hearing health professional.
As part of the new law, the FDA will be required to create and regulate a new category of hearing aids that are available over-the-counter. These new OTC hearing aids will be required to meet the same high standards that other medical devices must meet, including safety, consumer labeling, manufacturing, and performance standards.
The exact standards that will be used for OTC hearing aids is currently under consideration. Once these standards are finalized, consumers will be able to purchase OTC hearing aids directly from stores and online, purchasing options that are currently not available to consumers.
OTC hearing aids are expected to function similarly to traditional hearing aids, amplifying sounds so that people with mild or moderate hearing loss can hear better. This will enable adults experiencing hearing loss to better listen, communicate, and engage in daily social activities, without the need for doctor visits or huge medical bills. 
Consumers will fit the devices themselves, and control and adjust them to achieve the best results. They will most likely include much of the technology that is featured in currently available PSAPs, such as Bluetooth connectivity to stream music and other audio, directional microphones, and noise suppression.
What To Do If You're Experiencing Hearing Loss


OTC hearing aids are not available yet, and likely won't be available until some time in 2021. Even then, they won't be for everyone. They will be designed and intended for people with mild to moderate hearing loss. If your hearing loss is worse than that, then you will need the expertise of a licensed audiologist or other hearing healthcare professional to treat your hearing loss.
Experts suggest, and will continue to suggest, that if you are experiencing hearing loss (especially severe or profound hearing loss) you should seek the help of a licensed professional, as hearing loss is a serious medical condition. Purchasing your own device may actually do more harm than good, because a potentially treatable condition may go undiagnosed and progress into a worse and potentially untreatable condition. They can also determine if your hearing problem is due to a medical condition, such as impacted earwax or a benign tumor in your middle ear.
The information in this guide has been written using the following reliable sources:
https://www.audiology.org/advocacy/delayed-release-proposed-over-counter-hearing-aid-regulations
https://www.aarp.org/health/conditions-treatments/info-2019/otc-hearing-aids.html
https://www.hearingreview.com/inside-hearing/chuck-grassley-and-elizabeth-warren-request-update-on-otc-hearing-aid-act
https://www.hearingreview.com/hearing-products/hearing-aids/otc/blog-otc-hearing-aid-proposed-regulations-likely-delayed-until-at-least-q1-2020
https://www.hearingreview.com/hearing-products/hearing-aids/otc/blog-fda-issue-first-proposed-rules-otc-hearing-aids-november
https://www.hearingreview.com/inside-hearing/industry-news/counter-hearing-aid-act-2017-introduced-congress
https://www.nidcd.nih.gov/health/over-counter-hearing-aids
https://www.fda.gov/consumers/consumer-updates/hearing-aids-and-personal-sound-amplifiers-know-difference
https://www.nidcd.nih.gov/health/statistics/quick-statistics-hearing
https://www.hearingreview.com/inside-hearing/legislation/president-trump-signs-otc-hearing-aid-legislation-law